Healthcare Innovation Centre
Healthcare Innovation Centre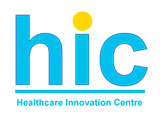 Healthcare Innovation Centre (HIC), established in February 2017.
HIC is a collaboration between TWI and Teesside University which carries out world-leading research that makes a significant impact on people's lives and wellbeing.
HIC's mission is to carry out interdisciplinary research to develop new interventions, tools and therapies for health and social care. It works collaboratively with end-users, industrial and practice partners to support the adoption of healthcare technologies, improve quality of life and create economic growth.
HIC draws on existing strengths at Teesside University and TWI, creating a centre of excellence in healthcare technologies.
Objectives
Create advanced research and technology capability in healthcare technologies

Secure a portfolio of research funding from public funding bodies such as Horizon 2020, Innovate UK, EPSRC, and NHS/NIHR

Carry out research with industrial focus and impact, and develop the next generation of researchers in healthcare innovation

Translate technologies to be adopted by industry
Core areas
Physical interventions, e.g. prostheses, implants, pain management, assistive technologies

Optimising treatment, e.g. low-cost diagnostics, data analytics, predictive models, decision support systems

Future therapies, e.g. bioprocessing, engineered solutions for biology

Digital health, e.g. decision support dashboards, intelligent companion, VR and gaming