Polymeric Materials Engineering, Research and Innovation Centre (PolyMERIC)
Polymeric Materials Engineering, Research and Innovation Centre (PolyMERIC)
Polymeric Materials Engineering, Research and Innovation Centre (PolyMERIC)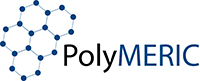 The Polymeric Materials Engineering, Research and Innovation Centre (PolyMERIC), established in 2018.
PolyMERIC operates as a long term strategic partnership between TWI Ltd and London South Bank University (LSBU) and is the third Innovation Centre established within this structure.
The centre researches and develops new polymer materials, testing and inspection methodologies for harsh environments, in the Technology Readiness Levels (TRLs) 1-6 region, to support the work of TWI. It does this by identifying the future needs of its Industrial Membership base and establishing an excellent research environment underpinned by MSc / PhD researchers and academic staff.
PolyMERIC's mission is to become a world-class centre specialising in polymer technology, growing a portfolio of activities that includes innovation projects as well as PhD studies on testing and inspection methodologies applied to polymer materials. The centre aims to develop new applications with an integrated systems approach for usage by, and in the interests of, many industrial sectors.
Objectives
Establish a world-leading research centre for polymeric materials
Enable use and adoption of polymeric materials across a range of industry sectors
Undertake joint research programmes
Secure a portfolio of research funding from external sponsors
Core Areas
PolyMERIC focuses mainly on, but is not limited to, the following
Selection and evaluation of polymers and thermoplastic composites for new applications
Metal replacement in different industry sectors including oil and gas, energy, automotive, aerospace and construction
Recycling of polymers
Welding and joining of components made of thermoplastics and reinforced thermoplastic composites
Functional and smart polymers
Inspection techniques for polymer materials in harsh environments